Bloomberg: China Concealed Extent of Virus Outbreak, U.S. Intelligence Says
By Nick Wadhams and Jennifer JacobsApril 1, 2020, 7:45 PM GMT+4:30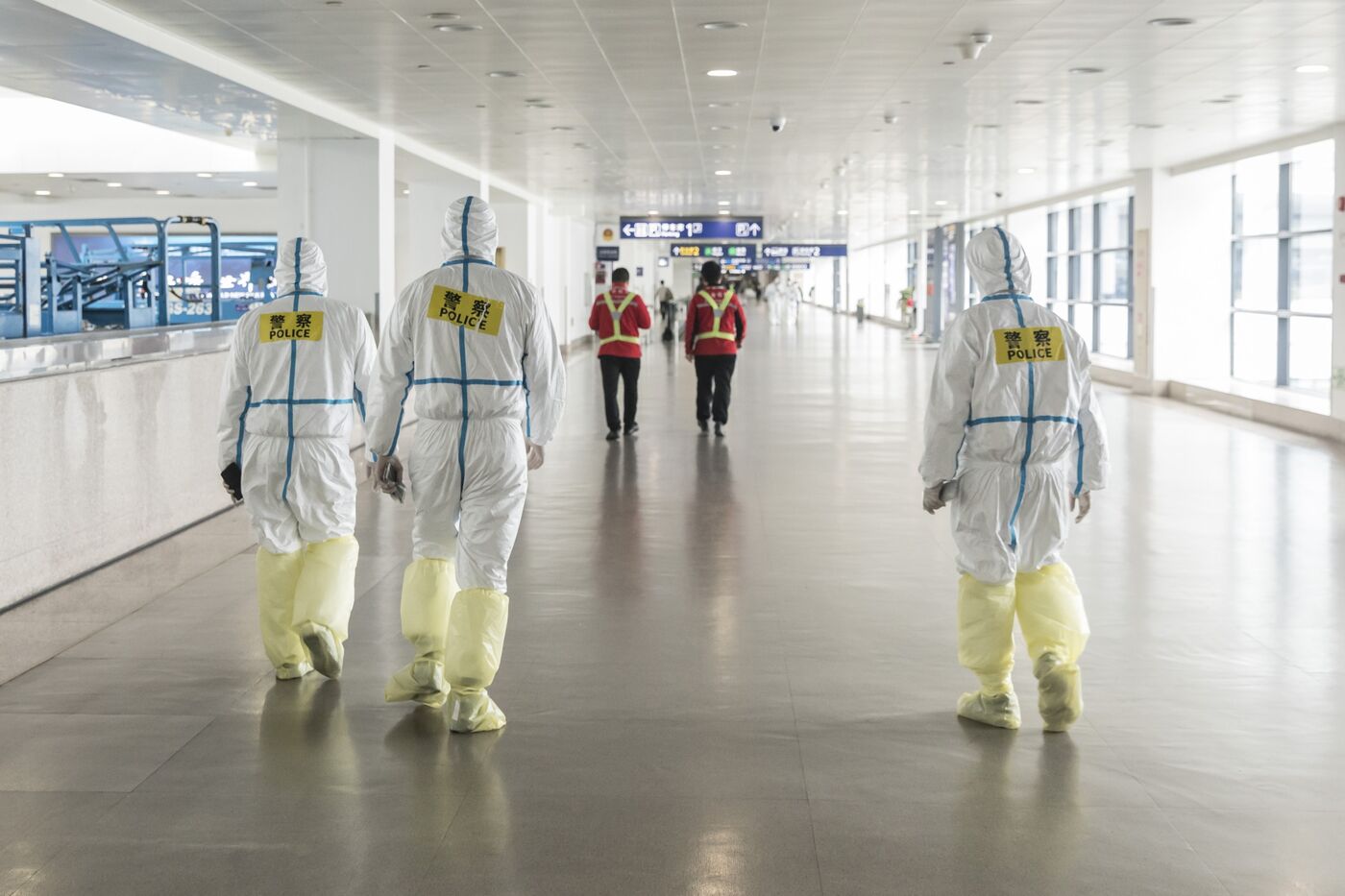 China has concealed the extent of the coronavirus outbreak in its country, under-reporting both total cases and deaths it's suffered from the disease, the U.S. intelligence community concluded in a classified report to the White House, according to three U.S. officials.
The officials asked not to be identified because the report is secret, and they declined to detail its contents. But the thrust, they said, is that China's public reporting on cases and deaths is intentionally incomplete. Two of the officials said the report concludes that China's numbers are fake.
The report was received by the White House last week, one of the officials said.
The outbreak began in China's Hubei province in late 2019, but the country has publicly reported only about 82,000 cases and 3,300 deaths, according to data compiled by Johns Hopkins University. That compares to more than 189,000 cases and more than 4,000 deaths in the U.S., which has the largest publicly reported outbreak in the world.
Communications staff at the White House and the Chinese embassy in Washington didn't immediately respond to requests for comment.
"The reality is that we could have been better off if China had been more forthcoming," Vice President Mike Pence said Wednesday on CNN. "What appears evident now is that long before the world learned in December that China was dealing with this, and maybe as much as a month earlier than that, that the outbreak was real in China.
While China eventually imposed a strict lockdown beyond those of less autocratic nations, there has been considerable skepticism toward China's reported numbers, both outside and within the country. The Chinese government has repeatedly revised its methodology for counting cases, for weeks excluding people without symptoms entirely, and only on Tuesday added more than 1,500 asymptomatic cases to its total.
Stacks of thousands of urns outside funeral homes in Hubei province have driven public doubt in Beijing's reporting.
Republican lawmakers in the U.S. have been particularly harsh about China's role in the outbreak. Enhancing Beijing's role in the pandemic could be politically helpful to President Donald Trump, who has sought to shift blame for the U.S. outbreak away from his administration's delays in achieving widespread testing for the virus and mobilizing greater production of supplies such as face masks and hospital ventilators.
"The claim that the United States has more coronavirus deaths than China is false," Senator Ben Sasse, a Nebraska Republican, said in a statement after Bloomberg News published its report. "Without commenting on any classified information, this much is painfully obvious: The Chinese Communist Party has lied, is lying, and will continue to lie about coronavirus to protect the regime."
Deborah Birx, the State Department immunologist advising the White House on its response to the outbreak, said Tuesday that China's public reporting influenced assumptions elsewhere in the world about the nature of the virus.
"The medical community made — interpreted the Chinese data as: This was serious, but smaller than anyone expected," she said at a news conference on Tuesday. "Because I think probably we were missing a significant amount of the data, now that what we see happened to Italy and see what happened to Spain."
China isn't the only country with suspect public reporting. Western officials have pointed to Iran, Russia, Indonesia and especially North Korea, which has not reported a single case of the disease, as probable under-counts. Others including Saudi Arabia and Egypt may also be playing down their numbers.
U.S. Secretary of State Michael Pompeo has publicly urged China and other nations to be transparent about their outbreaks. He has repeatedly accused China of covering up the extent of the problem and being slow to share information, especially in the weeks after the virus first emerged, and blocking offers of help from American experts.
"This data set matters," he said at a news conference in Washington on Tuesday. The development of medical therapies and public-health measures to combat the virus "so that we can save lives depends on the ability to have confidence and information about what has actually transpired," he said.
"I would urge every nation: Do your best to collect the data. Do your best to share that information," he said. "We're doing that."
---
BY CHARLIE CAMPBELL / SHANGHAI AND AMY GUNIA / HONG KONG APRIL 1, 2020 8:54 AM EDT
If you believe the Chinese authorities, the country's battle against the novel coronavirus is all but won. But that claim is clouded by a fog of skewed data, political imperatives—and unreported cases and possibly deaths.
After several days of trumpeting just a handful of new COVID-19 cases, on Wednesday China once again switched up exactly what that means, and included asymptomatic infections of the coronavirus in its official statistics for the first time. The move follows criticism from health experts and the U.S. and other governments that it risked a resurgence of the deadly pandemic by downplaying the number of cases within its borders.
It was the eighth different definition of what constitutes a COVID-19 infection in China's official statistics since the outbreak began in late December, with critics arguing that the lack of clarity has made it harder for other nations to adequately understand and prepare for the disease.
Speaking following a virtual meeting of the G7 March 25, U.S. Secretary of State Mike Pompeo slammed the "intentional disinformation campaign that China has been and continues to be engaged in" regarding COVID-19. Pompeo had earlier told CNBC that, "The information that we got at the front end of this thing wasn't perfect and has led us now to a place where much of the challenge we face today has put us behind the curve."
It's not normal practice for nations to routinely exclude positive COVID-19 tests on basis of symptoms, Yanzhong Huang at the Council of Foreign Relations told Voice of America, not least because multiple studies indicate asymptomatic carriers are responsible for a significant proportion of infections.
And despite the rollback of containment measures across China as daily new COVID-19 cases drop to just double digits, nearly all imported from abroad, the change in criteria raises doubts about whether the virus is truly defeated in the country where it initially emerged.
---
The Guardian: China gets mixed results in its attempt to lift lockdown
Lily Kuo. Tue 31 Mar 2020 17.40 BSTLast modified on Tue 31 Mar 2020 20.55 BST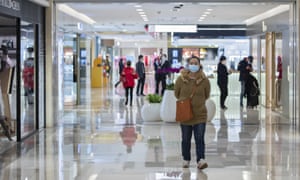 The celebrations have begun in cities across China as they mark the end of the country's battle with coronavirus. Sinocare, a biotech company in Changsha last week gathered employees in a park, each standing a meter apart, and urged them to remove their face masks.
"The war against this epidemic has reached a new stage. We must return to normal … Take off your masks and let your dreams soar!" its chairman and CEO, Li Shaobo, shouted, according to an article posted on the city government's website.
In Wuhan, as the city marked its first full week with no new infections, shopping malls reopened and residents trickled out from their homes. On Tuesday, Ma Xiaowei, director of the National Health Commission, said that the country had contained the virus, with Wuhan reaching a milestone of 63,000 Covid-19 patients discharged.
But the road to recovery has not been without bumps. Fugong fuchan ("resuming work, resuming production"), the government mantra of the past few weeks, has proceeded in fits and starts. Officials have struggled to restart the economy after an unprecedented nationwide shutdown, while also trying to prevent another outbreak.
Cinemas, briefly reopened with plans to lure customers back with Harry Potter in 3D, were ordered to shut again. In Shanghai, indoor tourist attractions have again been suspended. The city of Jinzhou, in Liaoning province, said on Monday that clubs, karaoke bars, internet cafes and any cultural venue "where people gather" could not reopen. Businesses that had opened their doors again were told to suspend operations immediately.
Sichuan province abruptly ordered all entertainment venues to shut, interrupting karaoke bar patrons mid-song. One resident wrote online of the experience: "I was halfway through before I was told to stop immediately. At least I got to sing for a bit."
While officials say the virus has been beaten, not everyone appears to believe it. Last week, after authorities lifted restrictions in Hubei province, the centre of the outbreak, clashes broke out when residents were blocked from entering the neighbouring province of Jiangxi. Videos posted on social media showed crowds walking toward a line of riot police, overturning police cars and shouting: "Hubei, let's go!"
Throughout the outbreak, analysts have advised watching what Chinese authorities do in response to the outbreak rather than what top officials say. Chinese leader Xi Jinping's visit to Wuhan in March, his first since the outbreak began in December, was seen as a major turning point.
But officials have not yet rescheduled the country's delayed annual parliamentary meeting, a key political event. While schools have begun to reopen, with middle and high school students in several provinces returning to class on Monday for the first time since January, the ministry of education on Tuesday said the national college entrance exam would be delayed by one month.
Authorities say the country is on the right track but caution local governments not to let up their guard. In response to growing public concern over asymptomatic patients, which have not been counted among the official number of confirmed infections, China's health commission said on Tuesday it would begin including those cases.
While cities are loosening some restrictions, they are tightening others. City officials in Beijing ordered residents to cancel travel plans that might lead to them bringing infections back to the city. On Tuesday, China reported 48 new infections, all travellers entering the country from overseas, reversing four days of declines.
In one compound in Shijingshan district, staff installed an "intelligent doorbell" on the home of a resident recently back from Hubei province to monitor his home quarantine. "It doesn't mean we don't trust him, it is just a requirement of ensuring strict supervision," one of the community workers told the Global Times.