By JESSICA GELT STAFF WRITER MAY 23, 20201:37 PM
The death of 22-year-old Hana Kimura, a Japanese pro wrestler starring in the newest season of the Netflix reality show "Terrace House," is swiftly morphing into a narrative about the possible perils of cyberbullying.
An official cause of death has not yet been announced. However, speculation grew Saturday that Kimura killed herself Friday. Fan translations of Kimura's tweets from earlier in the day indicated that she felt weak and no longer wanted "to be a human," according to media reports. Kimura's tweets have since been taken down so the translations can't be verified.
Kimura was part of Stardom Wrestling, which confirmed Kimura's death Friday night in a tweet.
Stardom fans,

We are very sorry to report that our Hana Kimura has passed away.

Please be respectful and allow some time for things to process, and keep your thoughts and prayers with her family and friends.

We appreciate your support during this difficult time.— We Are Stardom (@we_are_stardom) May 23, 2020
Kimura was one of six people living together in front of cameras for "Terrace House."The reality series claimed to have no script and said its goal was to observe what happens behind closed doors when strangers cohabitate. Drama ensued, including an exchange that fans have said led to extensive bullying of Kimura.
Social media posts with #RIPHanaKimura focused on the torrent of online criticism targeting the star after a "Terrace House" episode in which she acts aggressively toward a housemate for washing her wrestling costume. In the episode, Kimura cries over the ruined costume and questions why her roommate had been careless.
"These are as important as my life," she says of the expensive costume.
The backlash against Kimura has now shifted to outrage over her critics and the pain they apparently inflicted from the safety of their keyboards.
Pro wrestler Adam Pacitti tweeted: "The death of Hana Kimura is an absolute tragedy. I hope this serves as a reminder that interactions on social media can have a serious effect on the mental health of anyone, no matter who they are. Be kind. RIP."
The death of Hana Kimura is an absolute tragedy. I hope this serves as a reminder that interactions on social media can have a serious effect on the mental health of anyone, no matter who they are. Be kind. RIP.— Adam Pacitti (@adampacitti) May 23, 2020
Netflix told The Times on Saturday that it was postponing the release of new episodes of "Terrace House." Production on the series already had been stopped because of the coronavirus outbreak.
---
Julian Ryall, Published: 7:00am, 28 May, 2020
Cyberbullying was blamed for the death of the wrestler and star of the Netflix show Terrace House, prompting the Japanese government to take action
But counselling services say bullying is almost ingrained in Japanese society, and many are reluctant to get involved in other people's problems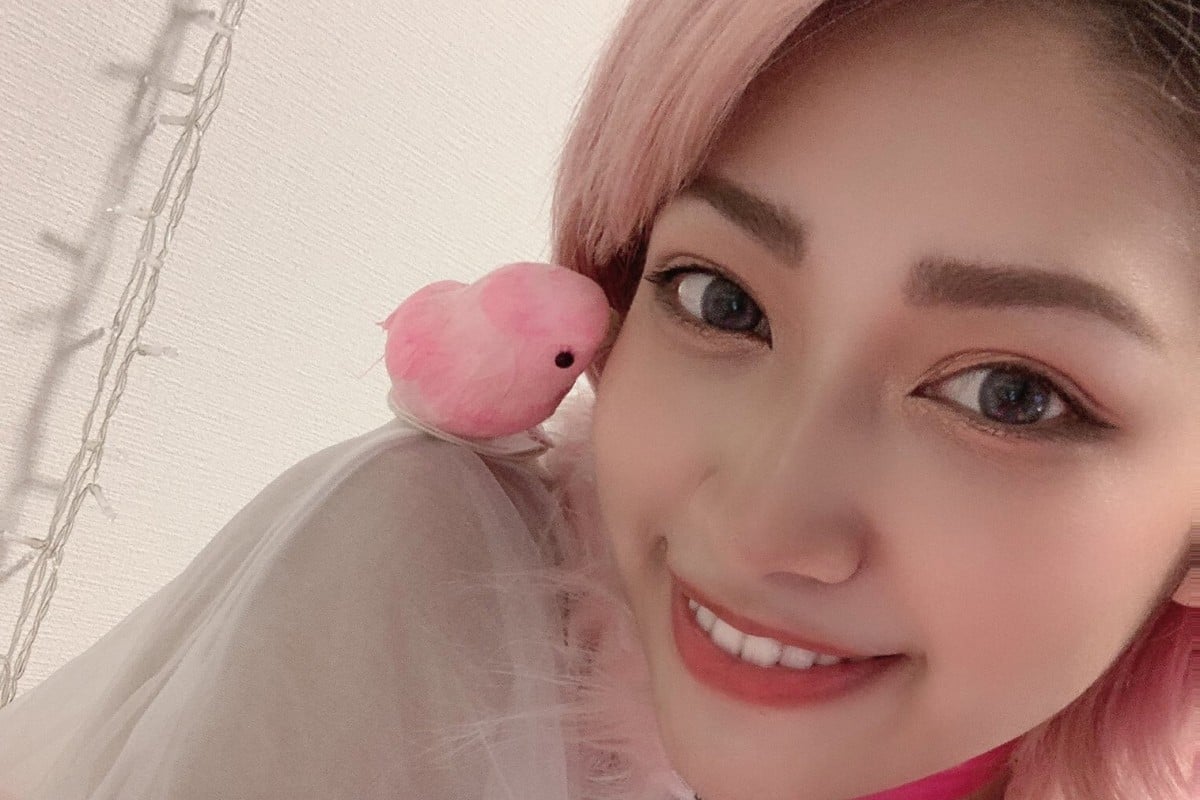 Counselling services in Japan have expressed optimism that the government's plans to crack down on cyberbullying will have a positive impact, but they are concerned that a culture of bullying in schools, the workplace and society in general will be difficult to eradicate entirely.The government announced it will draw up proposals to revise and strengthen legislation against cyberbullying following the death of Hana Kimura, 22, on Saturday. The professional wrestler and star of the Netflix reality television show Terrace House is believed to have taken her own life after becoming the target of online abuse.
"It is necessary to properly implement procedures to disclose information on message senders in order to curb online abuses and protect victims," said Sanae Takaichi, the communications minister. Lawmakers hope to introduce the new legislation before the end of the year.
The new measures under consideration include requiring internet service providers to release information on people who send threatening or abusive messages.
An industry organisation representing operators of social media sites, such as Twitter and Facebook, said it would take additional steps to halt online abuse, such as banning repeat offenders. The companies insisted, however, that they will respect freedom of expression and the privacy of their users – but will comply if the new legislation compels them to provide data to law enforcement officers.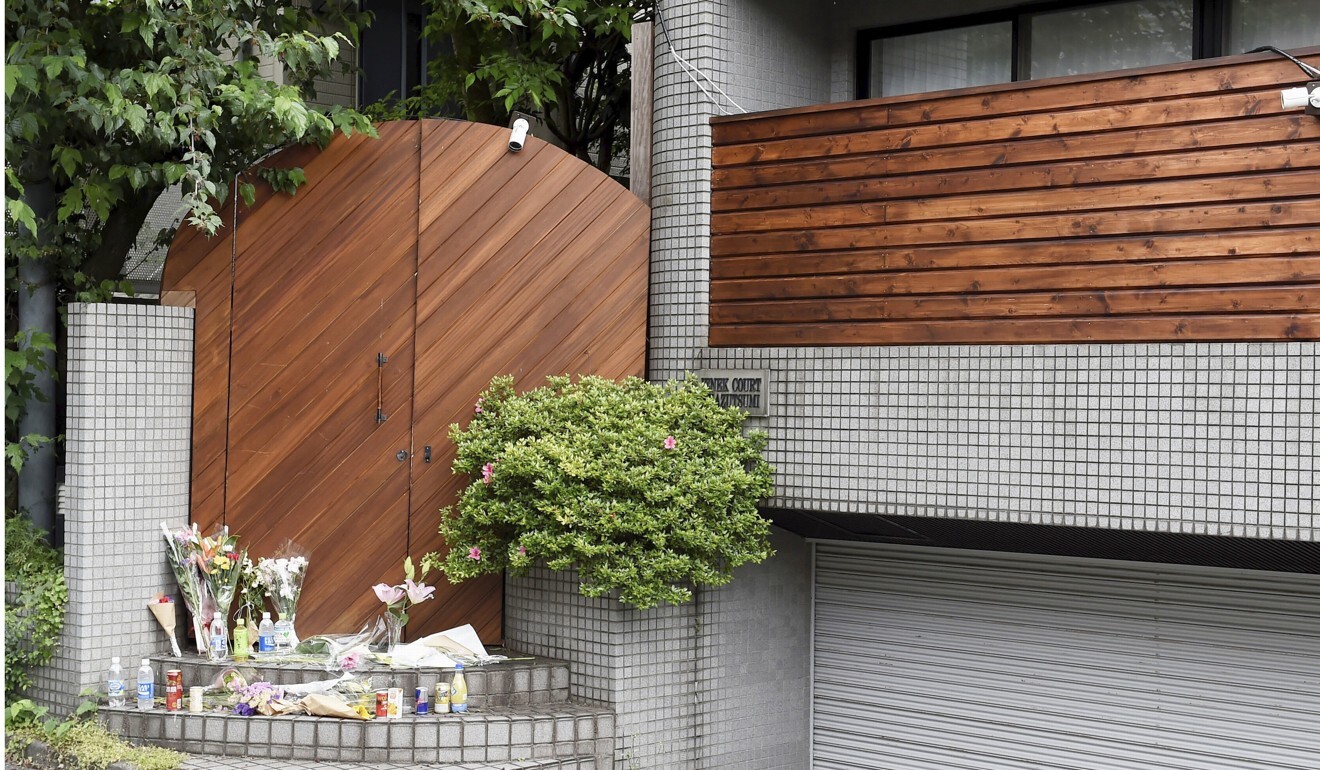 Yukio Saito, executive director of the Lifeline telephone counselling service, welcomed the government's move but warned that many hurdles remain. "Bullying is common in Japanese society and, I fear, difficult to stop," he said. "Many Japanese people live in their own small worlds and have little interest in or understanding of other people."
Saito said bullies thrive because Japanese are reluctant to get involved in other people's problems. "As well as new laws, we must teach people how important it is to understand the agony of the victims and to intervene," Saito said. "And victims must also be brave enough to speak out when they are in pain. No-one should have to keep that inside and they must have people and places that are there to help them."
Bullying is almost woven into the fabric of this society.

TELL clinical director William Cleary
William Cleary, clinical director for the TELL crisis support line, agreed that some of the unique facets of Japanese society effectively encourage bullying and that changing a national mindset will be difficult.
"Culturally, Japan functions in many ways quite differently to other parts of the world," he said. "Bullying is almost woven into the fabric of this society, whether that's the 'sempai-kohai' [senior-junior] relationship, the deference to the teacher, coach of the team and then the boss in the workplace."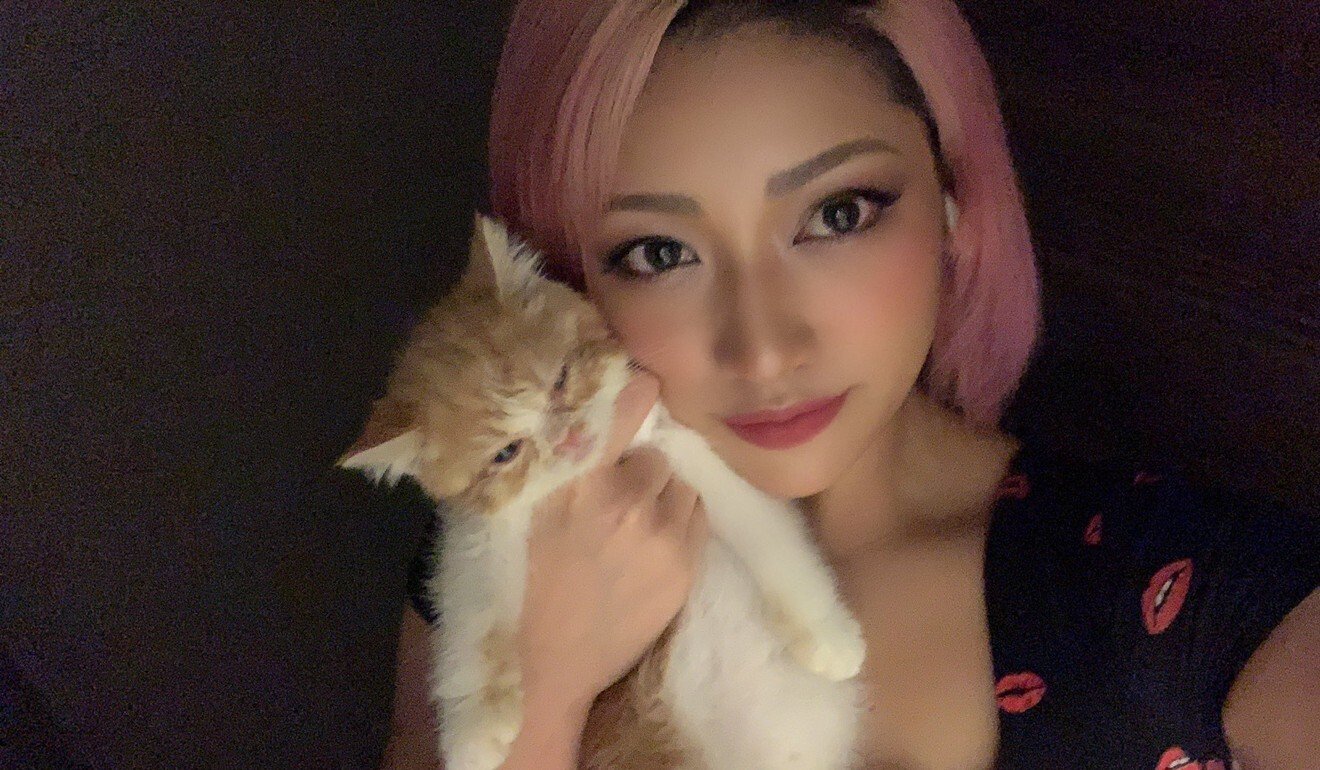 A person's ability to fit in with their team, organisation or company therefore has a huge impact on their future with the group, he said.
Japan is not the only country experiencing problems with this new form of bullying, Cleary pointed out, but he fears that society is still not taking the issue seriously enough.
For example, when foreign media organisations cover suicide cases, most now include details on where people struggling with mental health issues can go for help. Japanese media have not taken the same steps in their reporting of Hana Kimura's death, he said.
Social media users have also criticised the fact that it took the death of a celebrity to galvanise the government into taking steps to bolster laws around cyberbullying.
"Bullying has been going on for ages and now they're going to take action?" said one message on the Japan Today website, adding a sarcastic, "Nice that the [Japanese government] always has the people in their thoughts."
Another added, "With all the children who have been victimised by cyberbullying, it takes a famous adult's death for the government to step up its game."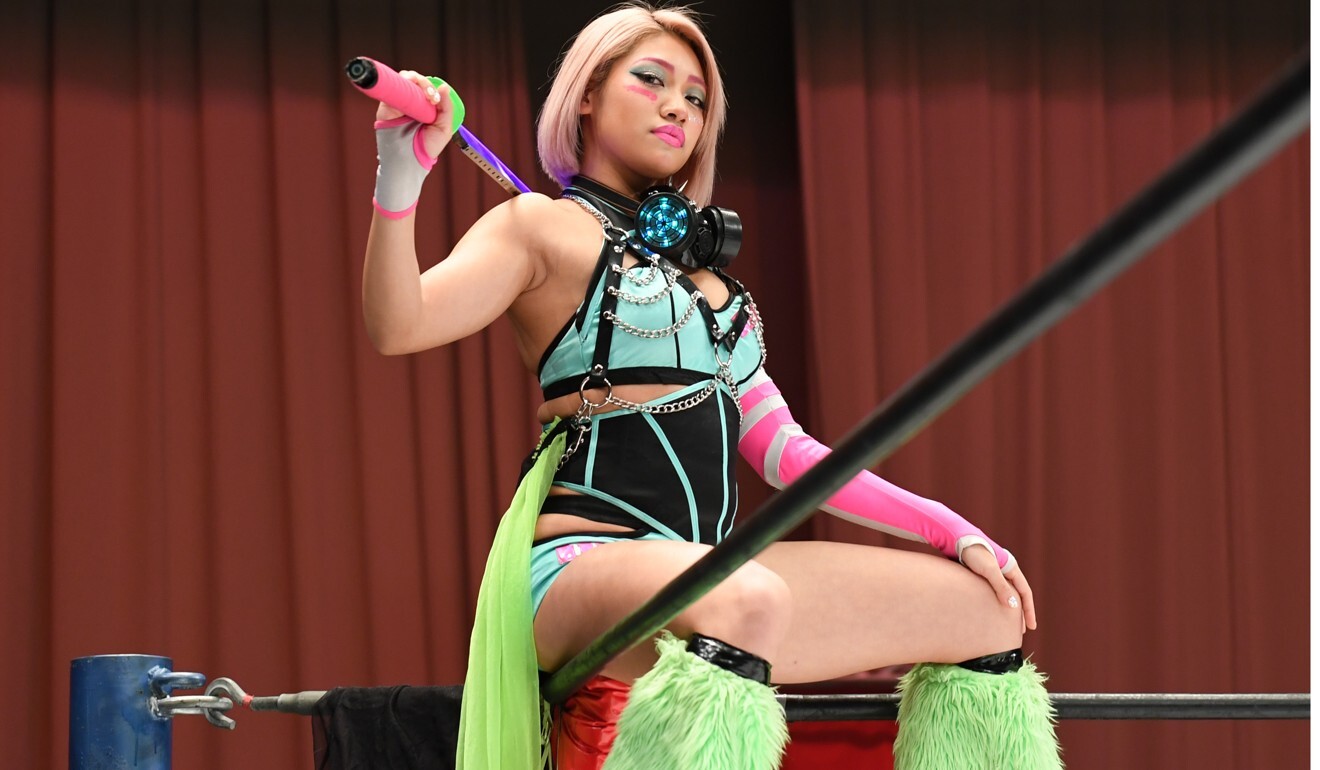 Cleary said many problems in Japan do not attract significant attention until "they rise to the surface", but he remains optimistic that the discussions taking place around cyberbullying and the government's willingness to act will finally have a positive impact.
"In April, stricter new laws on child abuse came into effect and the issue is now very much on the public's radar, which is causing a shift in ordinary people's thinking," he said. "I hope we can now see a similar shift in the culture that surrounds bullying and the provision of more support to victims."
---
JUN 1, 2020 by JIJI, KYODO
Experts warn that ability to identify source of online abuse might silence potential whistleblowers
The public and private sectors are both moving to toughen regulations on abusive online posts after the death of professional wrestler and reality show personality Hana Kimura, but experts warn the push could lead to censorship.
The government and the Liberal Democratic Party-led ruling coalition have started work to create a system to prevent ill-intentioned online posts, while the social media industry is trying to strengthen its rules. But experts warn that excessive regulation could endanger freedom of expression. Kimura, a cast member of the "Terrace House" television show, met with many abusive comments on social media especially after her appearance in the show in late March.
Following her death on May 23, many people including celebrities and politicians are becoming more and more critical of abusive speech online. "Anonymously slandering others is mean and unforgivable," communications minister Sanae Takaichi told a news conference last week. The communications ministry will consider measures to make it easier to identify those who post abusive social media remarks in conjunction with a panel that was set up in April.
Under a law on internet service providers, victims whose rights are infringed through anonymous online comments can ask the operators of the SNS services where the comments were posted to disclose information on those who posted them. If the providers refuse, further action will require that lawsuits be filed against the providers. Even if accusers win and receive the posters' IP addresses and other information, they would then need to ask for them to disclose the names and mail addresses of the people who made the comments in question. Depending on the response from the providers, fresh litigation would have to be started. Furthermore, it is difficult in many cases to establish criminal responsibility in these cases, experts say.
"It may take at least nine months to identify those who made such comments, and the total process including litigation may require as long as two years," lawyer Mayumi Matsushita said. "Victims bear very heavy burdens."
The communications ministry panel will discuss measures to make it easier for targets of online slander to obtain information on their attackers without resorting to litigation. It hopes the measures will be worked out by November so that a revision to the law can be enacted in 2021. At some parties including the LDP, politicians are starting to prepare a bill to strengthen penalties for online slander or place restrictions on making abusive comments on social media. But experts are concerned that excessive regulation will lead to censorship issues involving the valid criticism of politicians and companies. Whistle-blowers can fully play their role because they can remain anonymous if they want, experts say. But imposing new regulations could put society at a disadvantage if they put a brake on activities involving self-expression.
"An orthodox way is to resolve each dispute by having the parties concerned discuss what is slander and what is not," lawyer Yuichi Nakazawa said. "If authorities intervene further, free discussion will be stifled," said Nakazawa, who advises clients on how to fight negative rumors that are spread online.
The social media industry is also taking action. Yahoo Japan Corp. said Monday it will provide social media firms with artificial intelligence technology that can detect abusive and other inappropriate online posts in light of Kimura's death.
Yahoo said that of the 290,000 or so comments posted daily on its news portal, it deletes around 20,000 that its AI technology deems abusive or lacking correlation with a story's content. Yahoo Japan, the nation's biggest internet bulletin board operator, says it deletes malicious posts as soon as it finds them. "Following recent reports on an extremely tragic incident, Yahoo Japan will further strengthen countermeasures" for the safe use of its services, the company said in a statement.
An emergency statement was also issued last week by an industry group known as SMAJ, whose members include Line Corp. and a Japanese unit of U.S. social media giant Facebook Inc. The statement said the members will ban users from posting messages intended to defame or insult others and stop the use of their services by violators.
Meanwhile, an official of a major internet service provider said the company does not take any special steps because it think users will leave if the rules get too strict.